---
Search Results
Your search found 140 matching job(s).
| ID | Job Title | Location |
| --- | --- | --- |
| 10946 | US Tax Specialist_on contract for 9 months | Mumbai, India |
| 10932 | Senior Multi-Category Buyer | Budapest, Hungary |
| 10921 | Senior Securitized Products Quantitative Researcher | New York, NY |
| 10920 | Senior Securitized Products Quantitative Researcher | New York, NY |
| 10915 | Sales Operation Specialist | Tokyo, Japan |
| 10912 | Database Administrator - Oracle | Mumbai, India |
| 10911 | HR Analyst | Mumbai, India |
| 10908 | Intern - Real Estate Finance | Monterrey, Mexico |
| 10906 | QA Specialist | Mumbai, India |
| 10902 | Regulatory Affairs Specialist - On 9 months contract | Mumbai, India |
| 10896 | Client Service Specialist | Sydney, Australia |
| 10883 | Regular Java/Scala developer | Budapest, Hungary |
| 10881 | Senior Scala Developer (Service Layer) | Budapest, Hungary |
| 10875 | Senior Scala Developer | Budapest, Hungary |
| 10869 | Real Estate Finance Data Analyst | Monterrey, Mexico |
| 10861 | Technical Client Services Specialist | Budapest, Hungary |
| 10852 | Global RFP Specialist | Mumbai, India |
| 10847 | ESG Quality Assurance Associate (EMEAI Shift) | Manila, Philippines |
| 10846 | Run Rate Analyst (EMEA Shift) | Manila, Philippines |
| 10843 | Equity Data Management Analyst | Monterrey, Mexico |
| 10837 | ESG Carbon Metrics Data Temp (Contract Period: 6 months) | Manila, Philippines |
| 10832 | Senior Associate, Market Data | Norman, OK |
| 10831 | Senior Associate, Analytical QA | Norman, OK |
| 10830 | Senior Associate, Application Developer | Berkeley, CA |
| 10829 | Senior Associate, Analytics Developer | Norman, OK |
| 10821 | HR Operations Analyst | Manila, Philippines |
| 10818 | VBA Developer - Automation Expert | Mumbai, India |
| 10816 | Sales Specialist | London, United Kingdom |
| 10809 | Client Service Intern | Monterrey, Mexico |
| 10808 | Intern - Analytics Client Service | Monterrey, Mexico |
| 10806 | ESG Index Research Analyst | Mumbai, India |
| 10805 | Operational Efficiencies | Mumbai, India |
| 10804 | Database Oriented Software Engineer | Mumbai, India |
| 10801 | Front end/Javascript Developer | Mumbai, India |
| 10797 | QA Software Engineer | Mumbai, India |
| 10795 | Senior Server Side Developer | Mumbai, India |
| 10794 | Product Manager - Financial Technology | Conshohocken, Philadelphia |
| 10789 | Senior UI Developer | Budapest, Hungary |
| 10788 | Senior Associate, Research Technology | New York, NY |
| 10785 | ESG Exposure Analyst_On contract for 6 months | Mumbai, India |
| 10784 | Sales Specialist - Real Estate/Financial Services | San Francisco, CA |
| 10783 | Business Analyst Team Lead | Monterrey, Mexico |
| 10782 | Macroeconomic Researcher | Budapest, Hungary |
| 10781 | Financial Specialist | Mumbai, India |
| 10780 | Index Finance Associate | Monterrey, Mexico |
| 10779 | Fixed Income Applied Researcher | New York, NY |
| 10776 | Financial Analyst | Monterrey, Mexico |
| 10771 | Senior Business Analyst | Mumbai, India |
| 10763 | Senior QA Specialist | Mumbai, India |
| 10759 | Administrative Assistant | Manila, Philippines |
New Search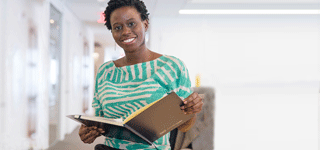 Careers at MSCI
What makes MSCI unique in the industry is the enterprise spirit. Our industry is dynamic and our firm is a fast paced, growth company with many opportunities to improve your skills and progress in your career.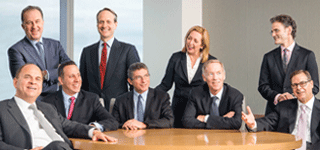 Our Leadership
Our senior leadership team is comprised of nine highly experienced executives from diverse backgrounds – including asset management, banking, brokerage, consulting, private equity and technology.