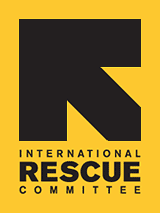 Careers at the IRC
From emergency response through post-conflict development work, in a great variety of roles around the world, the International Rescue Committee's 8,000-plus staff is a force for humanity and hope. If you're skilled and passionate, we'd like to add your energy to ours.
Careers at the IRC are as wide-ranging and far-reaching as our work. Encouraging staff development through promotion, transfer and rehire, the IRC nurtures long-term career paths and helps employees grow within the organization.
At any given moment, on any given day, all around the world, IRC staff members are restlessly and effectively working for the sake of the most vulnerable among us—to restore and renew hope, dignity and freedom.
The IRC and IRC workers must adhere to the values and principles outlined in IRC Way - Standards for Professional Conduct. These are Integrity, Service, and Accountability. In accordance with these values, the IRC operates and enforces policies on Beneficiary Protection from Exploitation and Abuse, Child Safeguarding, Anti Workplace Harassment, Fiscal Integrity, and Anti-Retaliation.